I've been under the weather lately with bronchitis, so I haven't been up to doing much art. But last weekend I was cuddled up on the recliner under a blanket, with a sketchbook, a pad of watercolor paper and my watercolor pencils.
I first tried painting the wolf in pink since it's Breast Cancer Awareness month...but I didn't like how it was turning out. I had done a Pink Tiger aceo a few years ago that I just love, but a pink wolf was not a go.
This is what I then came up with. I call it Wolf At Rest, and am thinking of using it for my Christmas cards this year. The reference photo was taken a few years back at a wolf sanctuary in Forest Lake, MN. I do have to admit that I really like how it turned out, and I already created products with this image at my
Zazzle Shop
.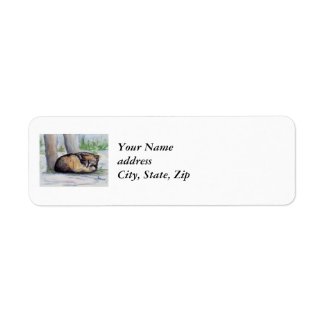 Coming soon is a beautiful pink and yellow rose painting that I did before I got sick, but it still needs some finishing touches. I will post it when I get it finished.
I hope you are well.
Blessings to you all,
hugs,
Brenda